This post contains affiliate links and or banners which when clicked will bring you to the merchant advertised. We may earn commissions if you purchase from that merchant.

For the past couple of years, I've made it my mission (whenever possible) to only use hand luggage when travelling. Fewer bag fees and shorter waiting times are just a few of the many reasons that I choose to go with just a single bag when travelling. Over that time, I've learned a few tricks to ensure that everything goes as smoothly as possible when taking a trip with little baggage. Here are my very best tips for travelling with hand luggage only:
Keep your liquids in an accessible place
When you're going through the airport, you'll want to hold up the line as little as possible when preparing your bag to put on the conveyor belt (you don't want to be that person who takes five hours to sort out their things and makes everyone behind you sigh loudly!). Keep your liquids in a clear plastic bag and in an accessible place (I keep mine in the front pocket of my suitcase so that if they leak, they don't ruin my clothing). If possible, try to prepare your bags in advance of time (and at home) so that you don't miss any liquids when going through the scanner. After all, it would be a shame to have to throw away your favourite lipstick!
Bring plastic or canvas bags for your dirty laundry (and extra shoes)
When it comes to travelling with hand luggage only, you'll want to try and be as organised as possible so that you can make proper use of the space available. This means compartmentalising your things and placing them in plastic bags (or preferably canvas bags if you're trying to be environmentally friendly). Be sure to bring plenty of extra bags so you don't have to mix your clean and dirty laundry (no one likes doing this, even by accident!)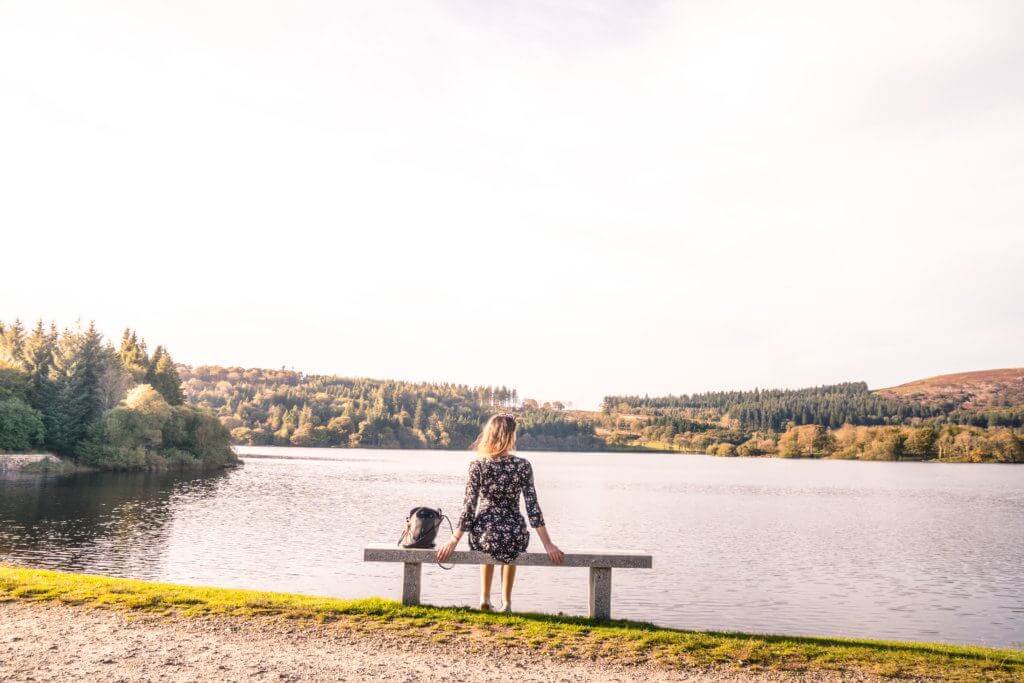 Wear your largest items while travelling (think winter coats, heavy boots etc)
Of course, when you're travelling with just hand luggage, finding enough space is your worst enemy! After all, you don't have very much of it. To conserve space, and make sure you're able to pack that extra pair of sunglasses, or even that extra dress, be sure to wear all of your heaviest items while actually travelling. Things like heavy boots and winter coats take up plenty of space and can easily be worn through the airport instead!
Pack versatile items
To ensure that you can pack as many outfit variations as possible, pack plenty of versatile items. For example, a scarf (which is pretty much an autumn/ spring/ winter staple anyway) can be used as a blanket, as a scarf, or as a way of accessorizing an otherwise boring outfit. Pack your bag with a capsule wardrobe in mind. Think colourways and patterns that go together, as well as neutral coats/ jackets/ shoes that will go with pretty much everything you bring with you!
Choose your carry on bag wisely: make sure it has various compartments so you can better organise your things
This is one of those tips for travelling with hand luggage only that begins before you even think about going away! When you're selecting your hand baggage piece to purchase, ensure that you're choosing not only a durable bag but one with plenty of pockets. Again, the lack of space in your luggage means that you should be as organised as possible, and having plenty of compartments allows you to do this in an easy fashion.
Remember that you always need less than you think
That is, apart from when it comes to warm clothing. In which case, always bring the spare jumper/ pair of thermals (learned from personal experience!)
Don't pack anything you haven't worn in the last six months!
Of all the tips for travelling with hand luggage only, this is probably the advice I need to follow the most. Unless you're packing some kind of seasonal/ specialised clothing, if you haven't worn the piece recently, chances are you won't wear it anytime on the trip! Don't pack it and save the packing space for something you'll actually want.